COMPANY INFORMATION
Company name
WAKOREPCO MANUFACTURING PHILIPPENES CORPORATION
Plant / Office Address
142 East Main Avenue, Loop Phase 6, SEPZ, Laguna Technopark, Binan, Laguna
Telephone Numbers
(049) 502-7001 / (049) 502-6575
TeleFAX Number
(049) 502-1920
Web Site
http://wakorepco.webs.com/
Product Line
Rubber Parts, Mold parts, Tubes and thelr Components
Capitalization
April 1, 2004
(Authorized) PHP 22,000,000
(Paid-up) PHP 11,000,000
April 16, 2004
PHP 40,000,000
PHP 36,750,000
Shareholders
60% – WAKO MFG. CO, LTD.
40% – RYONAN ELEC. PHILS. CORP.
Quality Management System
ISO 9001:2008
Certificatie Reg.No.TUV100 05 1160
August 9, 2011
by TUV SUD PSB Philippines Inc.
ISO 9001:2008
August 18, 2010
ISO 9001:2000
December 6, 2005 (original certification date)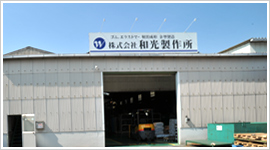 WAKOREPCO PHILOSOPHY
Vision
To be the No.1 company that manufactures rubber parts,mold parts and tubes,while giving importance to the welfare and moral standards of the members of our organization.
Our fundamental principle is "the members' concerted efforts bring out the best."
Mission
Our company will build excellent products and will consider customers' wishes and great satisfavtion as our priority.
Quality Policy
QUALITY IS THE HEART OF OUR BUSINESS.
Wakorepco is commited to provide rubber parts, mold parts and tubes that satisfy our customers and adshere to all other applicable requirements.
We shall endeavor to provide quality products and services by ensuring compliance to establshed Quality Managements System.
We shall work as a team, keep up with our Quality Objectives, assess performance, and strive towards continual improvement and learning.
ACCESS
WAKOREPCO MANUFACTURING
PHILIPPINES CORPORATION
PRODUCTS LIST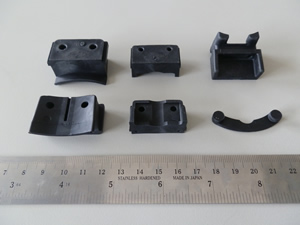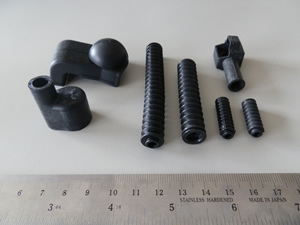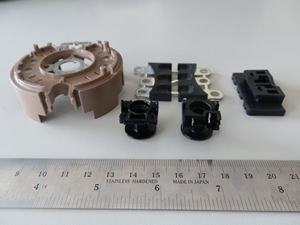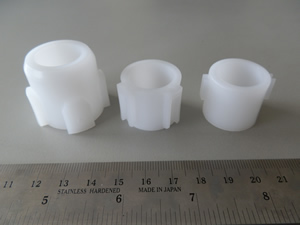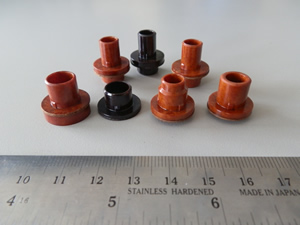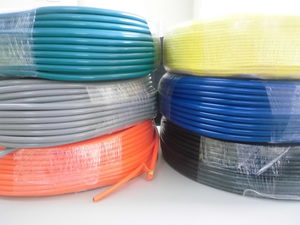 PRODUCT NAME
MATERIAL
PRODUCTION QUALITY/MO
GROMMET
Santoprene
1,000,000 pcs.
GROMMET
Rubber
75,000 pcs.
RUBBER CAP
Rubber
100,000 pcs.
COVER / BELLOWS
Rubber
20,000 pcs.
BUSH
(Pipe)
PP Cosmoplene
100,000 pcs.
BRUSH HOLDER
Sulfide Resin / PPS
10,000 pcs.
| | | |
| --- | --- | --- |
| PRODUCT NAME | MATERIAL | PRODUCTION QUALITY/MO |
| MOLD PARTS | Phenon Resin | 2,000,000 pcs. |
| STOP BUTTON | PBT,Resin | 3,000 pcs. |
| BOBBIN | Ultramid | 25,000 pcs. |
| HOLDER | Ultramid | 25,000 pcs. |
| PVC ROLL TUBE | PVC Compound | 300,000m. |
| PVC CUT TUBE | PVC Compound | 1,000,000 pcs. |
FASCILITIES
| | |
| --- | --- |
| INJECTION MACHINES | nissei(120ton) / Matsuda(50ton) / Fanuc(50ton) / Sanjo(30ton) / Kawajiri / JSW(rotary) / JSW |
| PRESS MACHINES | Tienfa(150ton) / Long Chang(150ton) |
| TRIMMING MACHINES | JAM |
| PRINTING MACHINES | Winon |
| EXTRUDER MACHINES | |
| MONITORING & MEASURING EQUIPMENT | Measurescope / Height Gauge / Durometer / Insulation Resistance Tester / Digimatic indicator / Digital calipers / Dial Caliper / Outsite Micrometer |
CONTACT US

wako-soumu@wakoseisakusyo.co.jp